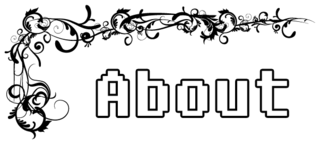 My name is Amanda, i'm also knows as Amanerd. I was born and raised on Vancouver Island. Been gaming since i was a kid, got into PC gaming about 5 years ago. I'm really hoping to go to Twitch Con 2018, Maybe ill see you there I'm new to streaming, so this will be a fun adventure for us to go through together.
+ CPU: i5-3570k + Motherboard: MSI Z77A-G45 + Gaming RAM: 2x4GB DDR3-1600 + GPU: Asus Strix GTX 1060 6GB + Hard drives: 256GB SSD Windows drive + 512GB SSD Games drive + 1TB HDD tank drive + Case: Corsair Carbide 500R
If you like what your see please smash that follow button.
The rules are, there are no rules. But inappropriate language, i will shut the shit down.