Buster the Dog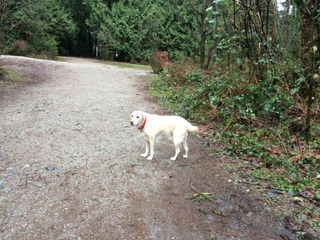 He's a good dog, a great friend, and an essential member of the Hazy Paw team. Buster may have left us to return to the no doubt marvelous alien planet he originally came from, but he lives on as a wonderful memory, and will be forever dearly missed! Enjoy footage of Buster here: https://www.youtube.com/playlist?list=PLG5XQIwjIYBYPzqlHKTxKEqNjuhDjDIoI Go here or click on Buster if you would like to view Buster's GoFundMe page: https://www.gofundme.com/f/busters-chemotherapy?utm_source=customer&utm_medium=copy_link-tip&
Stuff to Read
Welcome to our channel! Not too much is gonna be written here, but here's some stuff. This channel is run by CarefulMoose and krielc, a couple of Canadian twenty-somethings who make games, write books, and run a company, Hazy Paw Games Inc., because we really, really like to. We obey the will of Buster the dog, live in Vancouver, and are happily, nerdily married. You can expect to see games, programming, random things, and conversatin' here. You should feel free to lurk or chat, and always speak up if there are technical difficulties/quality issues. Rules? Sure. Do as Buster does: sleep hard, frolic harder, and use your entire face on keyboards and joysticks. Be not a complete ass most of the time and you'll be tolerable to others. Eat turkey. Most important rule right there.
Project: Room to Roam
Hazy Paw's newest game is available for free! Constant updates and development are underway, and we are very excited to share our game! Developed for EduJam: Art Saves the World (an educational game jam, and the first game jam hosted by Hazy Paw), RtR is an atmospheric puzzle-platformer that encourages players to explore, communicate, and enjoy. An immersive, thought-provoking experience awaits you! Get involved by posting on Itch, joining our Discord, or just throwing bricks at our house when you want bug fixes. Click the title image to check out the store page, https://www.patreon.com/roomtoroam www.facebook.com/Iuchitro https://itch.io/jam/edujam-art-saves-the-world
Project: Battle of the Baddies
Developed by Hazy Paw Games Inc., Battle of the Baddies is a difficult 2D action-platformer beat 'em up for Windows featuring colourful and unique characters who allow you to defeat difficult bosses, enemies and levels. Take on Hard as Hell difficulty to unlock awards and characters, rock some same-screen multiplayer player-versus-player action or work together. Click on the image above to check out our itch.io page, and feel free to drop us a line if you'd like to consult, collaborate with, or hire Hazy Paw!
If you'd like to donate, try reconsidering. You really gotta try. If the condition persists, we will graciously bear the responsibility of alleviating your suffering by accepting your money. All donations go towards the stream, our projects, keeping us alive, and most importantly and above all, to Buster, so he can fulfill his dog dreams. See that sled? Sled full of dreams. You know you love it.
Need to Hire, Interrogate, or Lavish Praise Upon Hazy Paw?
Contact us with questions, concerns, requests or work you need done. We're whimsical, but still hirable! Write to us here, there, and everywhere (or just use this email: nick@battleofthebaddies.com).