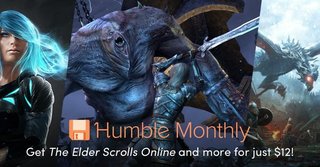 If you subscribe to the channel, you are forever an amazing person. You will be known across the lands of Twitch and have access to these amazing benefits: + 1 Custom Emote Per Tier + Sub Saturday Games! + Minecraft Sub Server! + Custom SFX (Tier 2 & 3 Only) + 62% better matching on Tinder + Access to the Sub side of Discord + Introduction via recorder (Tier 3) + Swag Bonus!
+ No spam + No racism/sexism/bigotry/homophobia + No advertising you and your stream + Don't harass people + No backseat gaming. Unless I ask please don't spoil the game or tell me how to play.
What's up guys! Come hang out with me and have a good time. This is always the best place to come for a good time, tons of laughs, and hopefully some decent game-play. Think of it as a virtual couch where you just come and play with your friends. My goal is to build a community with all of you and be a great channel on Twitch. Let's build this stream into one of the best on Twitch. Thank you for your support!
As always, it's not required to donate to me, but if you want to support me and help me make this my full-time job, I would greatly appreciate it. **Biggest Donation:** MagicTiger1983- $500.00 **Top 10 Total Donators:** + MagicTiger1983- $2,079.00 + JJ- $632.66 + Skeezo333- $531.00 + Tarsion01- $325.00 + BurgerWarror24- $296.00 + Bartasi- $285.00 + MarvelAssassin- $170.00 + HikaruKuchiki93- $150.00 + SassyEdo- $134.66 + PikaBux- $110.00 This is protection to the streamer, for the tip being received. By clicking on the Tip with Paypal button and completing the transaction you hereby certify you are the rightful owner of the funds being donated in this transaction and cannot be withdrawn / charged back. We have a 100% no refund policy, only donate if you have the money to donate and the money is yours.
+ CyberPowerPC Gamer Infinity 8000 + i7 6700K CPU + BenQ RL2755HM 27" monitor + Samsung 960 Evo 512GB M.2 SSD + Seagate 6TB BarraCuda Pro SATA HD + 2TB SATA III HD + 32GB DDR4 memory + MSI Z170A Gaming Pro motherboard + EVGA GTX 1070 SC Black Edition 8GB graphics card + Razer Mamba Tournament Edition + Razer BlackWidow Ultimate Stealth 2016 + Razer Firefly + Logitech C920 webcam + Astro A50 PS4 headset + AverMedia Live Gamer HD + Line 6 UX2 MixAmp + Audio Technica AT-2035 XLR microphone + Rode Mic Stand
I hope to make Twitch my career and do the stream thing for a very long time. I want to be partnered and do this as a full-time job. My main goal with this stream is to have a fun and build a community that is somewhere for people to come in and be themselves and have a good time hanging out with good people.