Last live 2 days ago
Aloha, I'm Brendan. Singer, songwriter, music producer. Chimkens and coconuts.
I'm Brendan. I live in a pineapple under the sea. Singing. Songwriting. Music producing. Casual gaming. Being a fricken dork.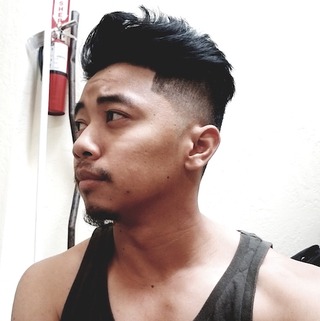 TBA Evenings 6pm-12am HST See discord or twibber for stream updates and announcements :)
1.) Be kind and respectful to myself and others. 2.) Please interact, I like socializing here. 3.) Take that damn pineapple slice off your pizza, ya goof. 4.) Please point out if something is wrong. Hi, me Local brain. 5.) Feel free to lurk, I appreciate it just as much. 6.) You just lost the game. 7.) Allow me to have control over my own stream. 8.) Anyone who brings toxic/TOS vibes into the chat will be immediately YEETED for life. 9.) I do not find it appropriate to discuss political/religious opinions on stream. 10.) H I N G U S D I N G U S
[PC Specs list] Processor: Intel Core i9-9900K 3.6 GHz 8-Core Motherboard: MSI MPG Z390 GAMING EDGE AC Cooling: be quiet! Dark Rock Pro 4 50.5 CFM RAM: G.Skill Trident Z RGB 32 GB (2 x 16 GB) DDR4-3200 Storage 1: Samsung 970 Evo 1 TB M.2-2280 NVME SSD Storage 2: WD Black 4 TB 3.5" 7200RPM HDD GPU: Gigabyte GeForce RTX 3070 8 GB AORUS MASTER Casing: Cooler Master MasterBox TD500 Mesh White ATX Mid Tower Power Supply: EVGA G3 750 W 80+ Gold OS: Microsoft Windows 10 Home OEM Cable Extension: Asiahorse Customization Mod Sleeve Extension Power Supply Cable Kit USB Expansion: FebSmart PCIE 4-Ports 5Gbps USB 3.0 Expansion Card Extra Fans: GIM KB-28 RGB 3pk [Studio Set Up] Microphone: SHURE SM7B + Mogaine Mixer: Alesis Multimix 4 USB FX Webcam: Logitech BRIO 4K Desk: Husky 52" Adjustable Workbench Monitors: Hisense 32" H3 Series TV (2x) + LG 32GK650F-B 32" QHD 2K Gaming Monitor 144Hz DAW: Ableton Live 11 Standard MIDI Controller: AKAI MPK249 Guitar: Martin Co. DX1AE Synthesizer: Moog Grandmother Dark Pedals: CryBaby Mini Wah + MXR M222 TalkBox Lighting: Nanoleaf Panels 18pcs. Mouse/Keyboard: Low-end Logitech Chair: AMILZ Ergonomic Office Chair
Discord: https://discord.gg/KsYmKq4 Soundcloud: https://soundcloud.com/localdeluxe Spotify: https://open.spotify.com/artist/5WubDY7bQmAHVfmXPnvkE3 Instagram: https://www.instagram.com/local.deluxe Twitter: https://twitter.com/LocalDeluxe
Epic giveaway will be announced when this stream's viewer average reaches 20.
Stream Points System
Use StreamElements points (!things) to redeem for sound alerts (!sounds) Points can be earned via: -Time spent watching stream -Stream interactions and contributions -!gamble (numeric amount) -!slots -!duel @viewer (numeric amount) !redeem e - EA SPORTS, But it's just E !redeem hng - HNNNNG !redeem rightthere - HNNNNG but better !redeem love - I CAN FEEL THE LOVE !redeem pie - did somebody say pie? "local" - DEEELUUUXE