Last live 3 months ago
I am a Tatting Lace/Traditional Artist. A Jane of all trade's, enjoy teaching others what I know.
My first 10 SUBS
I want to thank all my subs for your Support! cheeseburgersbro (AKA) N2DiClutch LadyFrenzyWickedTruth-Prime ThePieDaddy Gifted subs to: Divine_pathways/xSafirex/ SoapPassion/SandyLouWho/ Sarenadia Cont. Subs Kilroy79763 UnfairerSea
Daily Event
Hello to you all, I have been sick for the past 6 days or more and still not well. I am hoping to be back this monday, but if not it is because I am still not well enough. Until then, I hope you all keep posting in my discord and see you guys soon! MChav I do stream Monday thru Friday on a regular basis as pain permits' however, times may vary. Lurk all you like, I know my Craft's & Drawing's take awhile to do! Thank you to you all that have been hanging in here for me. You all bring me joy and luv hearing your stories and adventures Thank you for your patience. See you all there. Have a great day to you all. MChav :)
About Myself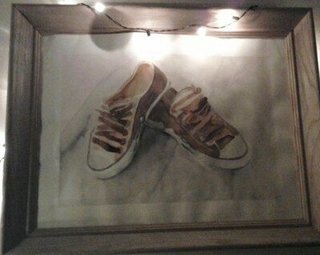 Hello to everyone, My name is Macy. Hoping you enjoy what I have to offer. Been streaming Twitch since September 2016. I have had carpel tunnel syndrome surgery and have had both knee surgery mid Sept. of 2017/2011, along with right hand surgery June of 2017. I look forward for all of you to walk away with learning from what I have to offer. I am not a professional, but luv to Teach what I know, I am partially Disabled and would luv everyone's support. I work with Acrylic, Draw Graphite-Ink-Charcoal- Color pencils, Watercolor and some Pastels. I also work with Fiber( Tatting Lace, Knitting, Cross-stitch, Embroidery and some Crochet). I am self taught, took some Art classes from high school along with some college. Painted some business windows for the Holidays in the past. I enjoy mixing my own colors when I paint. I have a few other colors that were given to me as a gift. Been doing Tatting Lace since May of 2016. I learned how to Knit in 2015. Been Crocheting since I was 7 yrs old along with Embroidery and Cross-stitch. I have many talents and would luv to pass them on to others. Set your notifications and hope to see you all there with me sometime, just say Hi! Thank you all for following my Stream.
Rules
If you don't have anything nice to say then don't say it at all! This is a family channel, Please keep it clean. You may hear people in the background gaming and getting rowdy so may be graphic! Please no sexual comments! Will be banned if inappropriate. Be kind to one another!
I made AFFILIATE!
Thank you to ThePieDaddy for my first EMOTE
Pointed Pencils and Shuttles
I want to thank the first 10 followers (Pupils): Sanlu1111 Acolusxd 70ms/Megan kalabicsajavora missCookiez sillyspice Manger DARKRAIDER1998 Mrboner N2DiClutch
MAILING ADDRESS
My first Commission
I want to thank lowlifen the first purchase of Crafts. Enjoy my craft work MChav.