Hey my name is Mutant! i stream mostly with friends or chatting with friends in my stream. i work weekend nights yay!....... not lol so i will always try to stream during the week and sometime during the weekends! Welcome to my stream don't be rude and enjoy the fun!
1: Don't be a dick, unless we are messing around with you 2: Don't mess with people not everyone like being messed with so try and be nice to everyone! were all here to have a good time 3: Don't harass me how i play or how im playing unless your my friends or i know you, I KNOW I SUCK AT SOME GAMES! or all lol 4: No bad link you know what i mean... 5: try to keep up with the chat if i miss you dont be mad or upset ill get to you promise 6: Enjoy the stream, Chat it up , Help me with the game, just relax and enjoy Simple, Clean and Let it be a enjoyable place for everyone!
Twitch- https://www.twitch.tv/thebearcavettv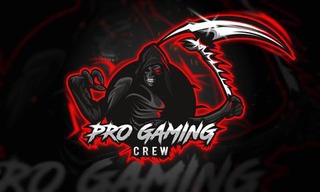 Looking for great gaming accessories and gear? Then look any further! Pro Gaming crew has everything from controllers to keyboards, mouse pads and much more! Click the picture above and start your shopping experience today! Make sure to use promo code "MutantGerm" at check out to recieve 20% off your order!
(Click on the Donations picture) This stream is completely free to watch and enjoy, donating to the stream helps get new games to stream for you! Also used to help improve the channel, Maybe do some game giveaways! Help show your support and any help is greatly appreciated! Thank you again for all your help!
here are some of my screen names but there all the same lol PSN: MutantGermR32 XBOX: MutantGerm where it all started Steam: MutantGerm Battle.Net : MutantGerm#1789 UPlay: MutantGermR32 See simple same names almost lol Dont Mind Playing with anyone! add me if you like we can play something when im around!
I play all types of games but here is to name a few! FortNite Rainbow Six:Siege Destiny 2 Overwatch Rocket League: With firends Dragon ball fighter z Party Panic: With friends Speed Runners And many more just ask! or yell at me that works too lol