My name is randomh3ro1 aka Bryan. I'm 27, born and raised in New York(not nyc). Work for a great company, that takes up half of my life. Other half is gaming, and the occasional adventure. Been gaming for many years.... as most of us have. My gaming days started in arcades and nintendo and worked its way up. My PC gaming history started with counter-strike 1.3, back when a song took an hour to download. 56k.... wtf. XBOX-ONE PC That's all i play.
+ Mobo - GIGABYTE GA-Z97M-D3H + CPU - ~~Intel Core i5-4690K Devil's Canyon Quad-Core 3.5GHz~~ Intel Core i7-4790K Devil's Canyon Quad-Core 4.0 GHz (12/02/15) + HDD - WD BLACK SERIES 1TB + SSD - 2x CORSAIR FORCE LE 240GB + RAM - CORSAIR Vengeance Pro 32GB ddr3 2400(8gbx4) + Corsair Hydro Series™ H80i GT High Performance Water / Liquid CPU Cooler. 120mm + PS - EVGA 80 PLUS GOLD 850 W + GPU - EVGA GeForce GTX 980 ti 6gb + Mouse - Logitech G502 + Keyboard - ~~Logitech G105~~ Corsair Strafe RGB Cherry MX Silent + Headset - Logitech G430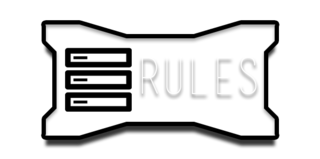 + Everyone is an equal at random hero's house. + No Racism/derogatory terms. + No Backseat gaming.(helpful tips always appreciated though.) + No Spam + No links (unless granted permission) + DO NOT DISRESPECT h3ro1, mods, or viewers. + One warning is all you'll receive, then... you're off to banned land. + And last but not least always have fun.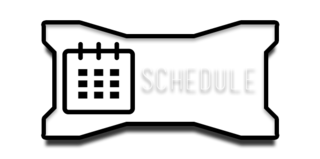 Well seeing how i work til about 10 o'clock(EST) 5 days a week i usually wont start streaming until 11 pm. That's 8pm for you west coasters... and anyone else... well look it up. On my days off I'll be sure to at least stream for 6+ hours unless I have prior engagements(not likely)
Thank you for even considering to donate.. but remember donations are not expected, though deeply appreciated. I just want you all to enjoy the stream, and have some fun with me. All donations go strictly to making the stream better for all, this includes new hardware/software and also many giveaways! Once again thank you very much and enjoy the stream.
+ [vestigiality](http://www.twitch.tv/vestigiality) + [Crom1957](http://www.twitch.tv/crom1957) + [EyesPied](http://www.twitch.tv/eyespied) + [Stratus_b](http://www.twitch.tv/stratus_b) + Tha_drama + Brandonbk12 + Marxstyl (and some my all time favorite streamers go check them out)
+ [10/29/2015] Curryspill - Miscreated + [11/06/2015] ViolaLurks - Miscreated + [12/02/2015] FullOut - H1Z1
FullOut's Youtube channel!
This is my Buddy FullOut's Youtube Channel, whenever I play miscreated, I'm playing with him, so to see the fights from a different angle, go check out his channel. He uploads awesome miscreated clips, along with ATV videos, go show him some love and tell him random says hi!
#StreamTeam
+ [f00kme](http://www.twitch.tv/f00kme) + [ir0nbarbarian](http://www.twitch.tv/ir0nbarbarian) + [FullOut1311](https://www.twitch.tv/fullout1311) + [Marigolds1](https://www.twitch.tv/marigolds1)