Hi! I'm Roy, just another guy playing random games that I feel like playing. Will mostly be playing blind runs, challenge runs, and multiplayer games. I'm also a part of the amazing [Epilogue Gaming Community](https://epiloguegaming.com/). Streaming Schedule tends to be 4-5 nights a week (Never on Friday) starting sometime between 8 and 10 pm PST, and going for 2 to 4 hours. There may be other times I stream, but those are more difficult to predict.
NNID/Steam: RoyMaster4 PSN: RoyMastar4 [My Current Stream List](https://bit.ly/2Ft1UnT)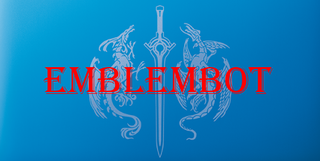 There is a bot on this channel! It can do a variety of things including raffles, quotes, song requests during breaks, and a currency system. If you want to see what it is capable of, type in !commands into the chat room.
Gold is the currency system used in this channel. You get gold automatically for being present while I'm streaming, and occasionally I'll do things such as raffles for more gold. Following the channel grants you an automatic 25 gold! If you want to know how much gold you have, just type in !gold into chat. Occasionally I'll put up a bet on what I'm currently playing - an example could be how many times I'll die during the next segment, and this is an opportunity for you to earn (or lose) gold. What can you do with gold? They are mostly used for bragging rights or use in bets. You can also spend them on various things (more to be added later): - 1 day bot command that says whatever you want it to say, within reason. (100 gold) - Add one game I own to the next vote. (500 gold) - Choose one game I own, and I have to stream it next time I stream. (2,000 gold)
If you would like to donate, click the image above to be redirected to streamlabs. All proceeds will go to future stream enhancements (such as capture cards, computers, and games). You can also subscribe to the channel or give bits! If you sub, you get emotes and the ability to influence me on what games I stream in the future.